---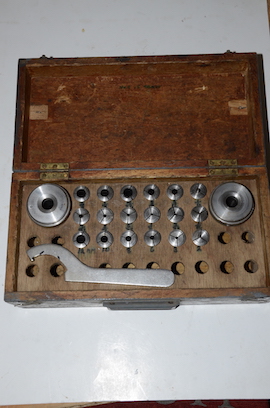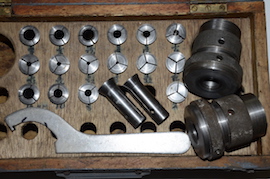 Boxed collets with 2 chucks to fit the Myford
ML7, ML7R, Super 7 & ML10 lathes.
Also fits Mills with Myford thread, like Rishton, Amolco, Dore Westbury, etc
£345
Metric, 2, 3, 6, 8, 10, 12mm
Imperial 1/8, 1/4, 3/8, 1/2, 1/16, 3/16, 5/16, 7/16, 3/32, 5/32, 7/32"
---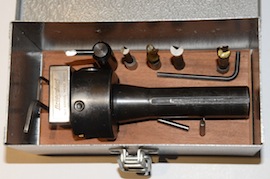 Genuine Bridgeport R8 Boring Head.
Top quality item with tooling.
Ideal for medium to large milling machine.
---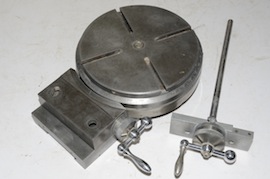 BCA MK3 jig borer rotary table.
Later 4 slot table in good condition.
Ideal if your table is damaged.
---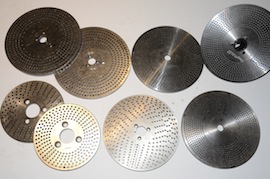 Various dividing plates for lathe or mill.
Ideal for watch, clockmaker or gear
cutter. Includes Myfords plates 3 & 4.
---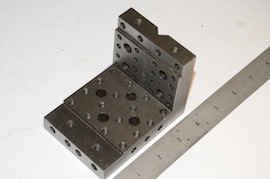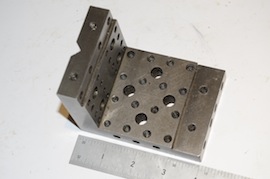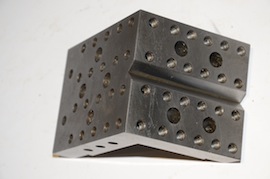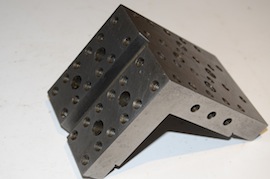 An extremely nice angle plate with V.
Quality item. Drilled and tapped.
Faces are approx 8 x 7.5 & 10 x 7.5 cm.
£125
---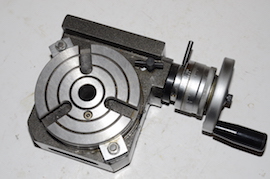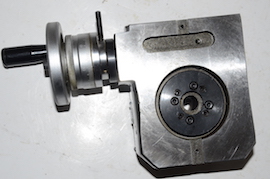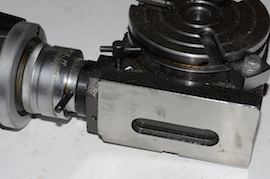 110mm rotary table for milling machine.
Nice item, super condition. Approx 4.25".
Vertical or Horizontal mounting.
£85
---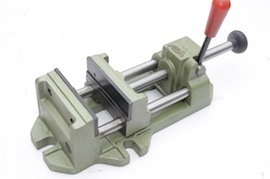 A stunning 4" quick adjusting & clamping
macine vice. Super quality & condition.
Quick 4.5" opening. Lovely design.
---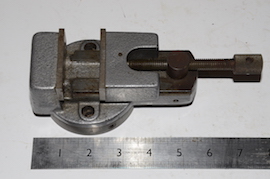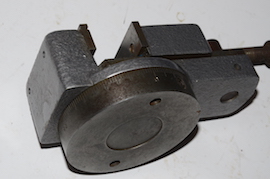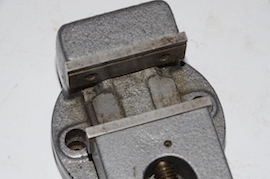 A top quality machine vice. Obviously
from a top quality versatile lathe, mill,
or shaping attachment. 2.25" jaws.
£ 245 SOLD
Has a Swiss quality feel to it.
---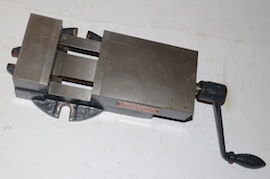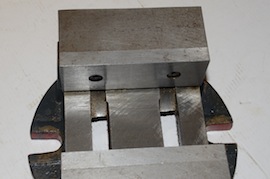 A genuine Elliott machine vice for sale.
Super G 120mm wide jaws.
Super item in lovely condition.
£ 285
---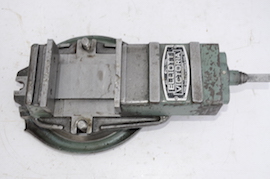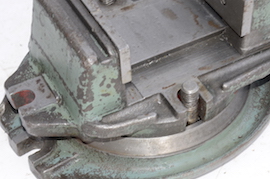 A genuine Elliott 4.5" machine vice on
Rotating removable base. Top quaility.
Very solid, very heavy. Dovetail slides.
£365
With short handle & fixing nuts.
With news jaws & re-painted would be tops.
---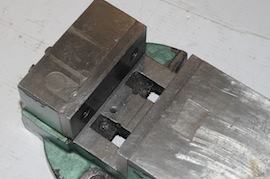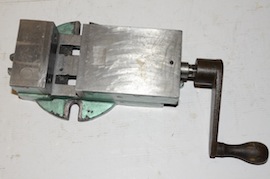 A genuine Elliott machine vice for sale.
3 5/8"wide jaws. Good condition.
Some minor marks to top
£145
---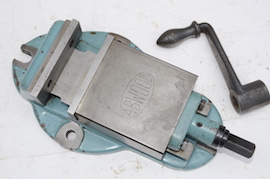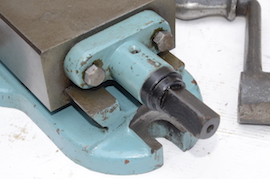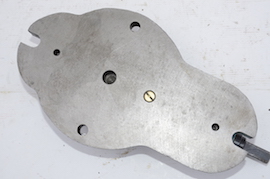 A genuine Abwood machine vice for sale.
4 5/8"wide jaws. 1 5/8" jaw depth.
Lovely item. Quality tells
£SOLD
---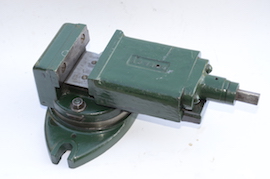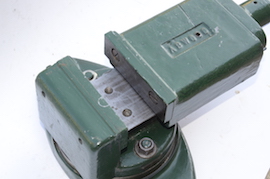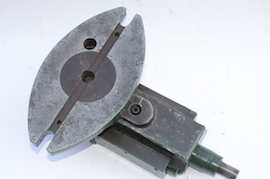 Abwood machine vice on rotating base
for sale. 4 "wide jaws. 1 3/8" jaw depth.
Been painted, but sound. Needs handle.
£195
---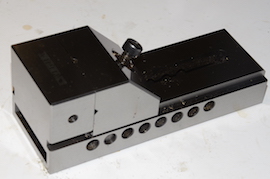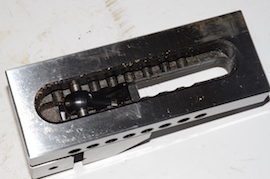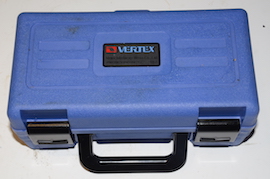 A Vertex High Precision machine vice.
Pin jaw adjustment & 2.5" wide jaws.
VMV-25. Horizontal & vert V groves.
£ 95 SOLD
---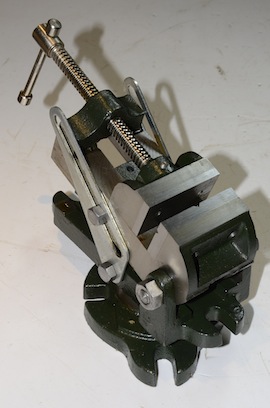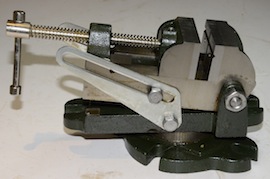 A very nice tilting macine vice.
2.5 " V jaw & on swivel base.
£55 SOLD, another available.
---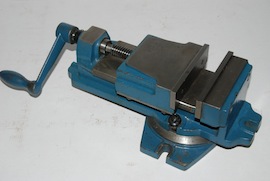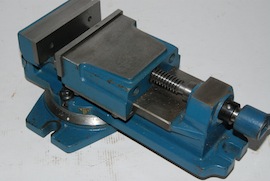 A very nice machine vice for sale.
130mm jaws so excellent for a larger mill.
£110
---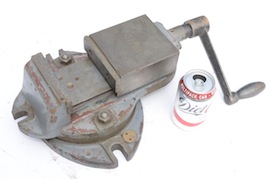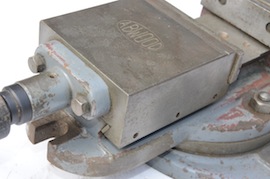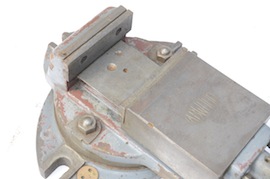 A quality large Abwood machine vice.
Dove tail slide ways. 4.5" width jaws
with rotating base.
£225
---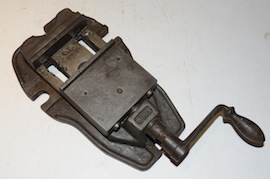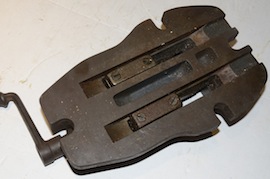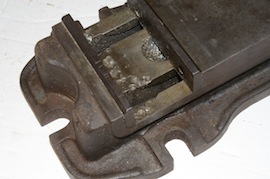 A Smart & Brown machine vice.
With 4"jaws & 2" opening.
Quality heavy item. Positive slideways.
£55
---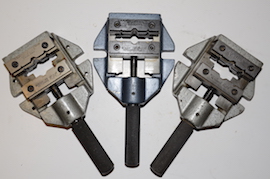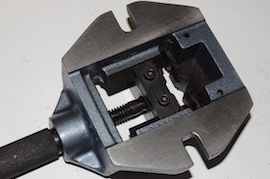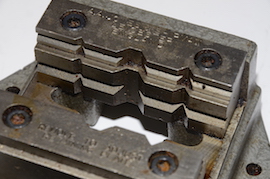 Lovely A.A. Jones & Shipman vices.
Quality 3.25" multi V jaw. English made.
Similar to Nippy. For the discerning.
£ SOLD
---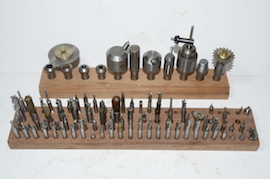 Cowells Milling Machine items.
Super group of collet, fly cutters, arbors,
cutters, drill, etc. All for the Cowells Mill
SOLD
---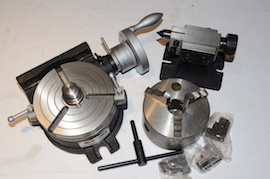 Stunning 6" (150mm) Vertex rotary table
with tailstock & 125mm 3 jaw chuck
mounting on Myford threaded central arbor.
SOLD
---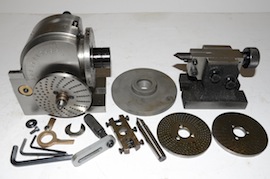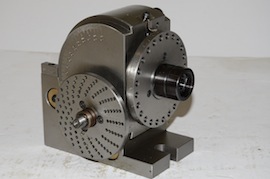 Unused & boxed BS-0 dividing head,
plates & tailstock for milling machine
£SOLD
---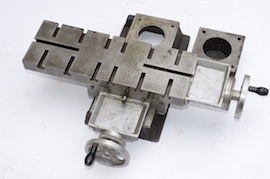 Dore Westbury milling table / base.
Compound slide for mill, pillar drill or
other machine.
SOLD
---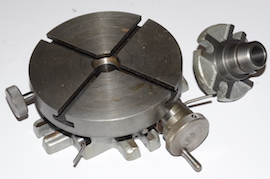 150mm rotary table & Myford threaded
adapter for mounting chuck.
Table face just 70mm from base face.
SOLD
---
Tom Senior Motor with Variable Speed.
Original 3 phase with single phase inverter.
Forward & Reverse. For S-Type head.
Came off a stunning TS Light Vertical but
will fit others like the E Type TS mill.
Brook Crompton motor & Drives Direct.
SOLD
---